Enrichment
At Craven Primary Academy, we strongly believe that taking learning outside of the classroom broadens and enhances pupils' learning. Because of this, we offer our children a range of trips and experiences linked to our curriculum. We ensure that children have taken part in a range of high-quality experiences throughout their time at Craven.
Our curriculum is designed to extend beyond the academic; it is designed for our community and wider society. We want our pupils to experience a wide range of opportunities in our ever-changing world. We focus on developing pupils' moral, spiritual, social and cultural understanding so that they are well-prepared for life in modern Britain. We aim to introduce them to a wide breadth of opportunities to enable them to make informed choices about their future careers. We ensure that during their time at Craven Primary Academy, children are offered a variety of enrichment opportunities. Our academy provides an inclusive environment where all learners enjoy their education. We planned our curriculum and learning opportunities so all pupils have access to a broad and balanced curriculum.
All of our children have the opportunity to work with the Hull music service during their time at Craven, where they learn to play an instrument.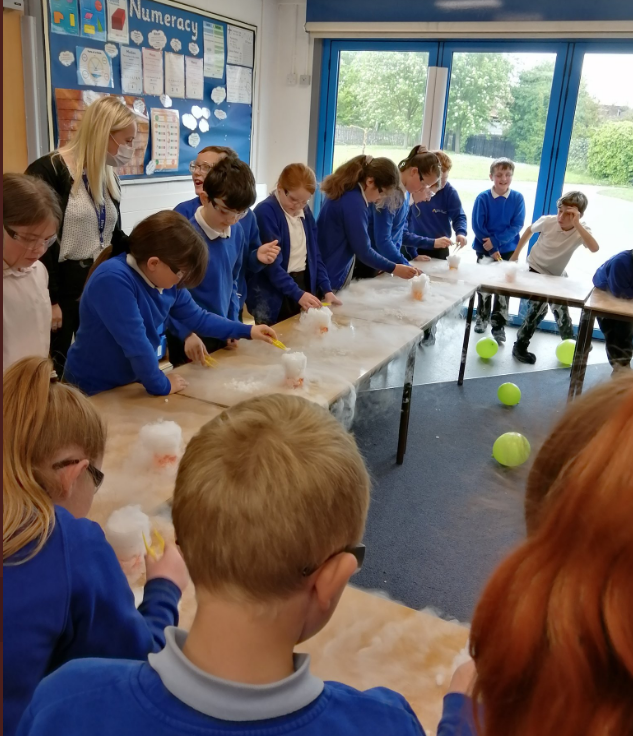 Our children receive high-quality interactive and exciting science workshops from Labrascals.
Ladies in Pigs visit the academy to teach the children about healthy eating and cooking with pork. The children are able to make their own breakfast, using weighing and measuring skills to ensure the correct quantities are used.
We know that being able to cook is an important life-skill. Therefore, all of our children take part in classroom kitchen on a regular basis. In the cookery workshops children learn about cooking and nutrition in a fun and exciting way.
In key stage 2, our children take part in bikeability. Bikeability equips children with the skills and confidence to cycle on today's roads.
Walking skills, such as choosing where to walk and when and how to cross a street, can become second nature over time. But children first need to develop the judgment to see what is different about every walking situation. Therefore, we think it is essential that our children are taught pedestrian skills.